ABOUT S&H MACHINE
"Our success depends on the success of our customers."
David Fisher, President, S&H Machine
For 60 years, S&H Machine has helped our customers increase profitability by reducing the cost of quality and by providing reliable solutions to their complex machining and sub-assembly requirements.
CUSTOMERS AND PROGRAMS
For 60 years, S&H has been working with some of the most well-respected companies in manufacturing. They keep coming back to us because we deliver what we promise, on time and on-spec.
Why should you do business with S&H? Because you want it done right the first time and every time thereafter.










Manufacturing has undergone an incredible transformation. Leading OEMs must accept and share greater responsibility in order to gain market share. To excel in this industry requires flexibility, control, skill and measured results.
S&H meets and exceeds the demands of a global industry head-on, serving critical Tier 1 and Tier 2 customers such as Crane Aerospace & Electronics, Eaton Aerospace, Esterline Corporation, MOOG, Parker Aerospace, Pacific Scientific, Triumph Group and Woodward, Inc.
These customers choose to do business with S&H because of our outstanding quality, our reliability, our adherence to Lean principles, and because we deliver the best value in highly competitive markets.
We embrace the Lean business model in order to meet the demands of the industries we serve; we practice 6S to help reduce waste, eliminate inefficient processes, increase throughput, and reduce lead times. We consistently achieve on-time delivery and quality ratings that are among the best in the manufacturing industry.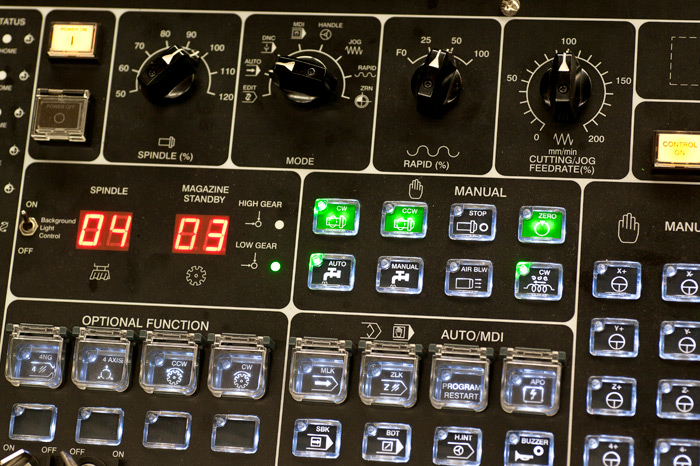 Commercial Aerospace
Boeing: 787, 777X, 737MAX
Airbus: A350, A330neo, A320neo,
Bombardier C Series, Embraer E2

Business Jets
Bombardier Global Express, Cessna Citation, Dassault Falcon, Embraer Phenom, Gulfstream G650, G600, G550; Honda Jet

Rotorcraft
CH-53, CH-47, CH-48, UH-60, V-22

Military Aerospace
F-35, F-22, F-18, KC-46, C-17, C-130, B-52, A400M

Defense
Abrams M1, Paladin, LRAS, ITAS

Missile Systems
AMRAAM, Coyote, Hellfire, Patriot, Pegasus, SM03 Interceptor

Space
Atlas and Delta Rockets

Engines
Leap X, GE Passport 20
Superior Performance
S&H continues to exceed expectations. Our advanced processes and proprietary MAP ERP systems help us to achieve some of the highest quality and on-time delivery stats in the manufacturing business.
10 Year Quality Stats

10 Year On-Time Delivery Stats

10 Year DPM Stats

Stability & Growth
S&H is financially stable and low-risk. We have business continuity plans in place and have been a reliable partner for 60 years.
4.30
Altman Z Score
(>2.9 = Safe Zone)
The Altman Z Score is a measurement of the financial stability of a company based on assets, liabilities, profit and market value. With a score of 4.30, we are well above the minimum safe zone score of 2.9 points.
Capital Investment
We believe in investing in our future and have a plan in place for continuous capital expenditures to increase our capabilities and stay ahead of the competition.
Capital Investments

Operational Redundancy
To continue our record of amazing on-time delivery and reliability we have implemented plans to keep production going smoothly.
Planned Strategic Growth
We have met our revenue goals for the past five years and are on track to meet or exceed our goals for the second half of our ten year plan.
10 Year Growth Strategy

Awards & Associations
S&H is proud to have been recognized by our customers, suppliers and business groups for exceptional quality and service.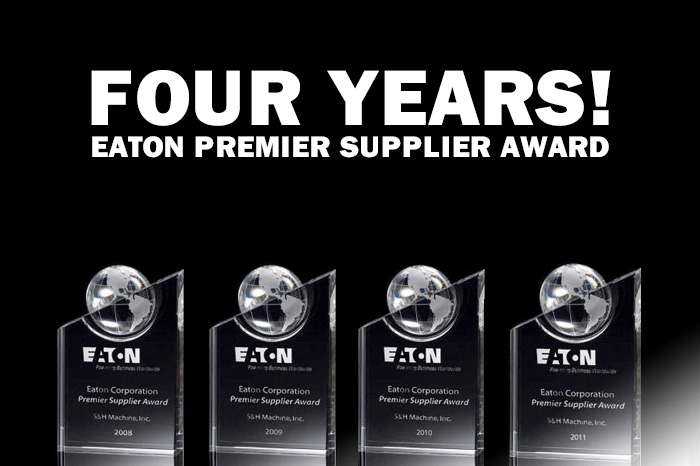 Associations & Partner Companies
To remain one of the world's most productive manufacturing companies, S&H Machine actively participates in industry associations and works closely with other leading companies to identify common issues and create solutions.
As one of the founding members of the Southern California Manufacturing Group, S&H Machine has built close ties with the best manufacturers in the Los Angeles area. We recognize that even the best companies can learn from others and that sharing ideas makes everyone stronger. We are proud of our proactive approach to help improve the entire manufacturing industry and invite you to join us.
Community & Environment
Supporting our community and following responsible business practices are important to us. We are proud to take part in the following initiatives and activities.