Capabilities
"Perfection is our Mandate. There is no other option."
David Fisher, President, S&H Machine
S&H is a contract manufacturer specializing in high-precision, close tolerance machined parts for the Aerospace, Defense and Industrial markets. We are capable of milling and turning large and small precision-machined parts including hydraulic manifolds, valve bodies and housings; hydraulic impellers, inducers and diffusers; hydro-mechanical actuation cylinders, pistons, and accumulators, and more
Precision Products
Our clients trust us to manufacture critical machined parts and assemblies for high-profile programs such as the Boeing 787 Dreamliner, 777X and 737MAX; the Airbus A350 Wide Body and A320neo; F-35 Joint Strike Fighter; Gulfstream G-650; AMRAAM & Hellfire Missile systems; Sikorsky CH-53K and Blackhawk UH-60 Helicopters and more.
Materials
Aluminum
Aluminum Bronze
Stainless Steel
Carbon Steel
Tool Steel
Titanium
Inconel
Delrin
Format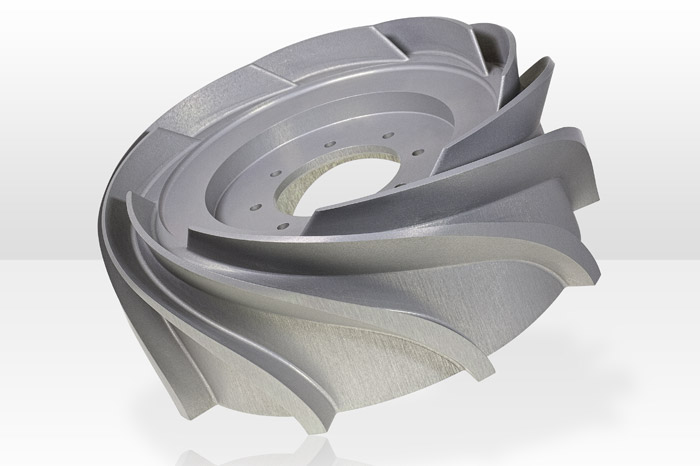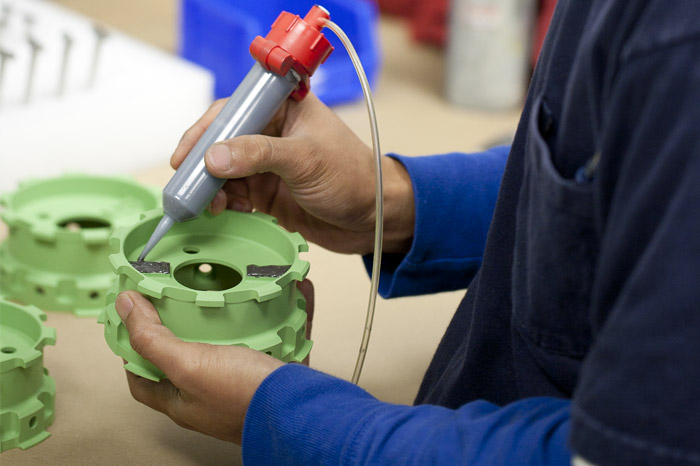 Assembly & Testing
We provide complete assembly and testing services for the products we manufacture. From Check Valves and Relief Valves, to Lee Plugs and Helicoil Inserts, from our Press Fit and Shrink Fit process to Gauss Testing and laser marking, all sub-assembly is performed according to detailed specifications displayed in our MAP ERP System.
Bearing Liners – Shrink Fit
Bushings
Check Valves
Dowel Pins
Gauss Testing
Helicoil Inserts
Lee Plugs
Rare Earth Magnets
Relief Valves
Rivets
Rosan Ports
Engineering Solutions
Our Engineering staff is available to provide engineering support and feedback during the entire life cycle of your product's development. We offer helpful guidance to successfully launch new products, re-design legacy products for better performance and price reduction, and provide reliable production support. We can help design and manufacture your concept into a proven product.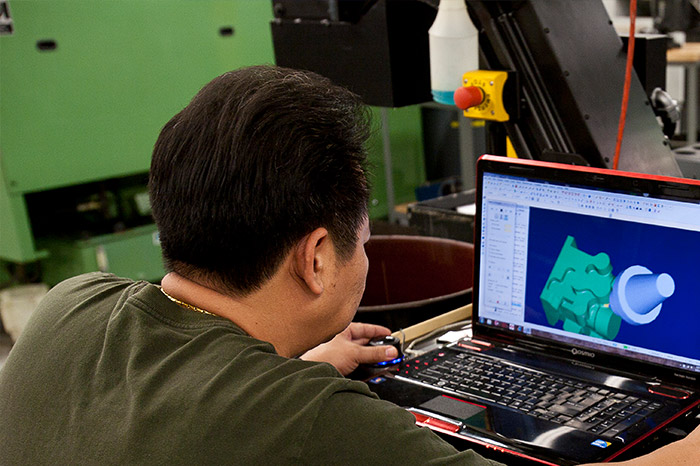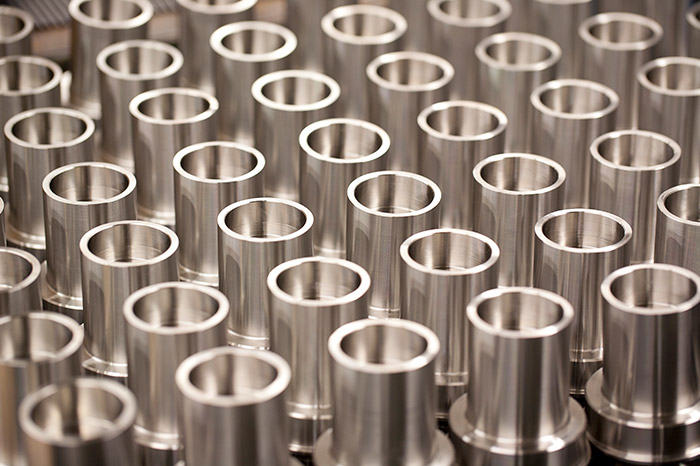 Stocking Solutions
S&H is keen to secure Long Term Agreements (LTAs) and actively participates in Kanban replenishment pull systems and Vendor Managed Inventory (VMI) for our customer's products.
Deburring & Cleaning
Deburring of complex parts is done in-house at our Burbank facility and inspected with dedicated microscopes and borescopes. Parts are cleaned to customer specifications with powerflush or ultrasonic processes.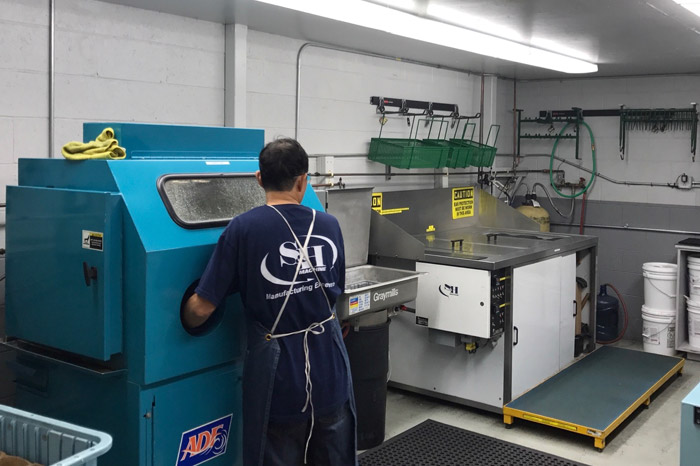 Highest Standards
Sophisticated CNC machining centers can work unattended 24-hours a day to manufacture your parts and deliver the best value in the industry. Standard Work and well defined processes, precision sub-assembly, meticulous testing and the highest quality control standards ensure that your products meet your requirements. Top it off with some of the highest on-time delivery ratings in the industry and you can see why our clients rely on us.