LEADERSHIP TEAM
"The company's greatest asset is its people and their knowledge."
David Fisher, President, S&H Machine
For 60 years, S&H Machine has helped our customers increase profitability by reducing the cost of quality and by providing reliable solutions to their complex machining and sub-assembly needs.
David Fisher
President
David Fisher has more than thirty years of experience working in aerospace, defense and medical manufacturing. He joined S&H Machine in 1995, and was appointed President in 2008.
David Fisher sits on several advisory boards for both for profit and non profit organizations. He also serves as a coach, mentor and advisor to other business owners as well as to young adults entering careers or who are trying to determine their vocation. David Fisher is an entrepreneur who owns and operates multiple sales, engineering, manufacturing and real-estate businesses.
He is the Founder and current President of the Southern California Manufacturing Group (SCMG). He attended the California State University at Northridge, and has a Bachelor of Arts degree in Speech and Communication.
Dao Ha
Vice President
Dao Ha has more than thirty-three years of experience in Aerospace, Defense and Medical manufacturing as a Machinist. He joined the company as a CNC machinist in 1986 and was promoted to Production Manager in 1998. Due to his experience, talent and outstanding leadership he was promoted to Vice President in 2006.
Dao Ha has extensive knowledge of complex four and five-axis milling, multi-axis turning, CNC programming and Manufacturing Engineering. As the Top Level Machinist in our organization, he is chiefly responsible for interfacing with customer engineering groups on their most challenging New Product Developments, and he oversees all personnel in the production department. He is also an inventor of unique patented devices that have helped change our industry.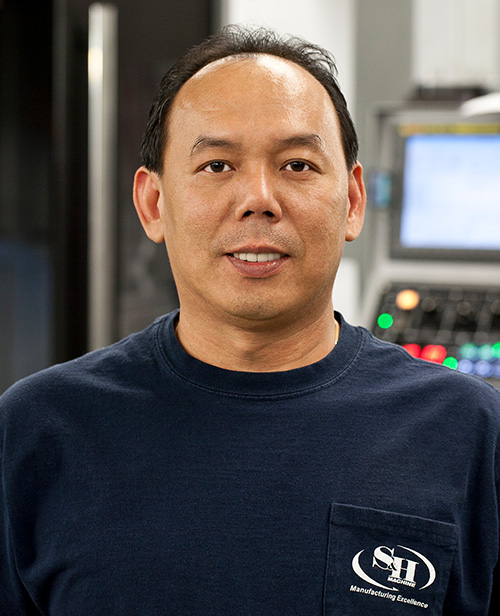 Art Martinez
Director, Manufacturing & Engineering
Art Martinez has more than thirty years of experience in Aerospace and Defense manufacturing as a Machinist. He joined the company in July of 2012 and serves as the Director of Manufacturing, Operations & Quality.
He has managed three separate aerospace manufacturing businesses throughout his career. He has extensive knowledge in hard CNC milling, CNC turning, estimating, job planning, programming and both first article and in-process inspection. He also brings unique experience to S&H, having also worked as a certified welder, sheet metal fabricator, and in spun metal manufacturing.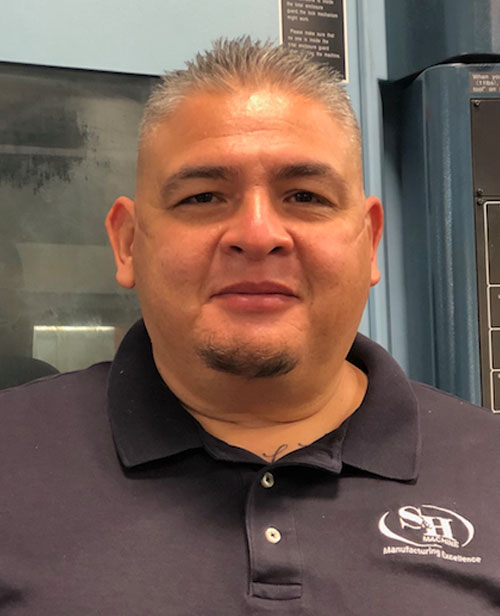 Yvonne Ha
Director, Finance & Human Resources
Yvonne Ha has worked at S&H for more than 15 years and is responsible for all aspects of Human Resources and Administration.
She started at S&H as an Administrative Assistant in 2005, served as a Finance Supervisor and was promoted to Finance Manager in 2018. She completed her Bachelor of Science degree in Finance from California State University, Northridge.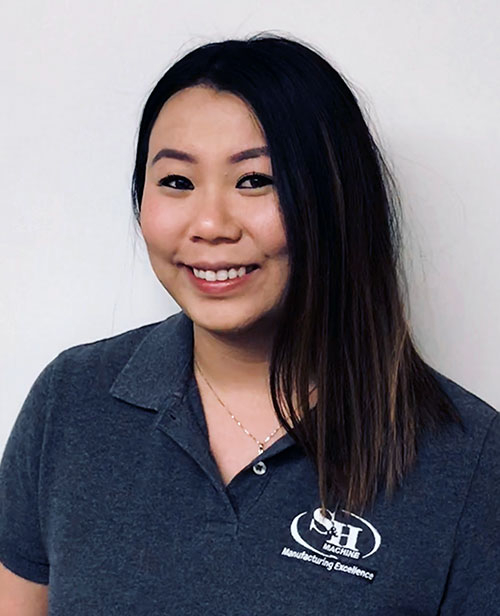 Alvaro Tenorio
Director, Operations & Supply Chain
Alvaro Tenorio has twelve years of experience working in Aerospace Supply Chain Management. On September 1, 2011, he was promoted to Operations Manager. He is responsible for directing and coordinating all operational activities to ensure that workflow within the company is supporting both tactical and strategic goals and objectives.
He joined S&H in January of 2007, serving as an Account Manager, and was quickly promoted to Shipping and Receiving where he worked seamlessly with our Suppliers to improve lead time and supplier customer service.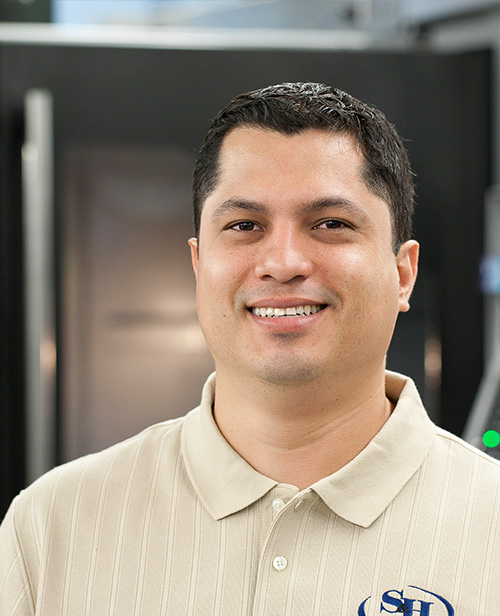 Eric Isaacson
Quality Manager
Eric M. Isaacson has more than 25 years manufacturing experience, and over 15 years of experience in quality management. Eric was hired in 2022, and brings manufacturing, quality, and information technologies experience with him.
Eric brings a strong background in contract review, specification management, and process flow mapping. He is a strong supporter of the 7 management principles of AS9100 and is committed to process improvement.