S&H adds new Mori-Seiki NMV5000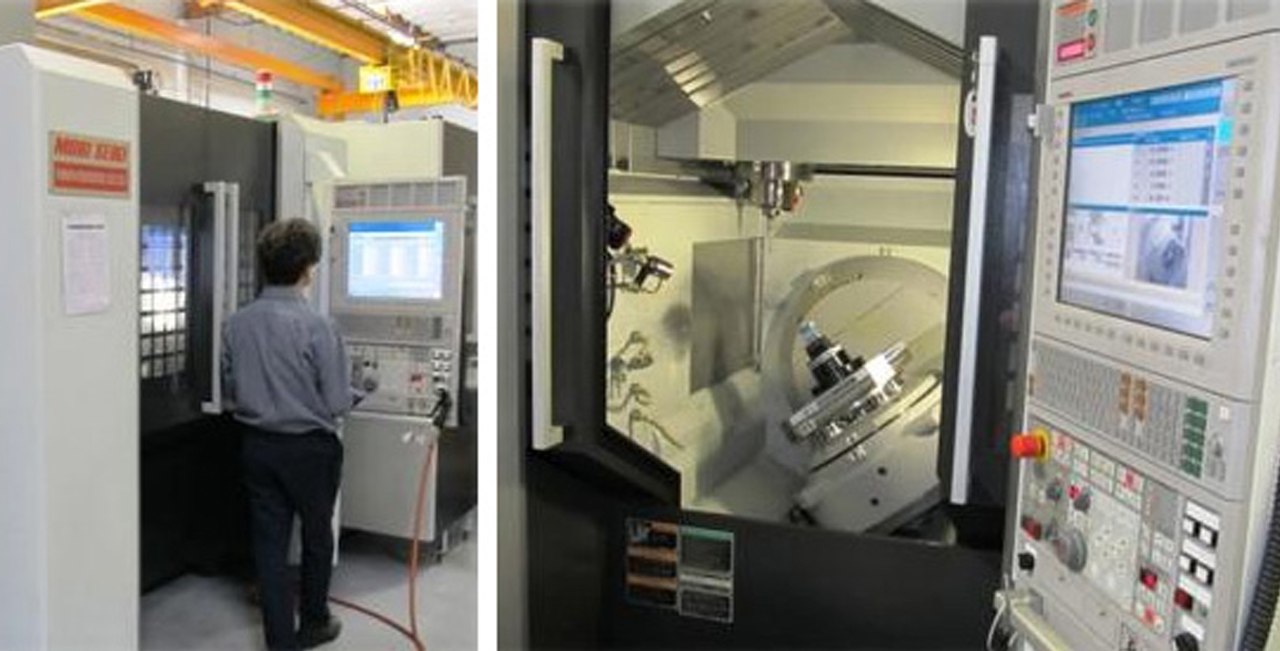 S&H Machine is expanding the capability of our full 5-axis simultaneous CNC machining with the arrival of our new Mori-Seiki NMV5000 DCG Vertical Machining Center.
Already proven as a reliable 5-axis resource, this machine tool enables S&H to triple the size of our workpiece!
Capacity is available Now: Forty (40) Hours per week, two thousand (2,000) hours per year to start.
The benefits for us and our customers are extraordinary:
The World's Strongest, Fastest 5-axis machine
High rigidity structure allows stable machining accuracy and minimal vibration
180 dedicated tools
Maximum Spindle Speed = 12,000 RPM
Direct Drive Motor to all rotary axes
Maximum Workpiece Weight: 600 pounds
Maximum Workpiece Diameter: 27.000″
Maximum Workpiece Height: 15.700″
B-axis travel: 180 Degrees
C-axis travel: 360 Degrees
X-axis travel: 28.000″
Y-axis travel: 20.000″
Z-axis travel: 20.000″
This is a stand alone unit (single work piece), and we plan to use the machine for New Product Development. As we win the long term production contracts for those NPI products, we plan to purchase another NMV5000 with an automatic pallet pool system to support production requirements.
Please contact us to discuss our dedicated capacity solution tailored to your exact needs.